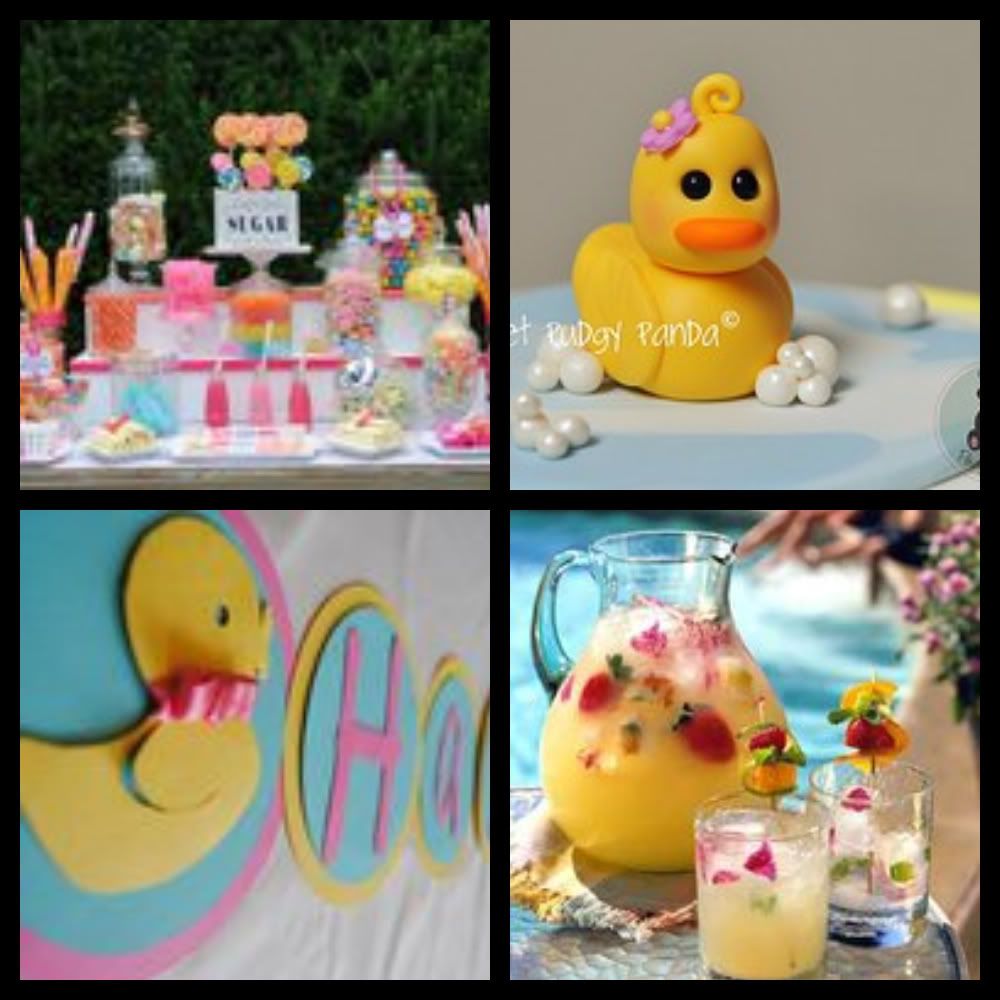 If anyone follows me on
pinterest
...you've probably already seen my growing "
Addie's 1st birthday
" board!! And for those of you that don't pinterest...you totally should - but...in all seriousness, the planning is well under way in our house. Here are the main points:
Theme
- Ducks and bubbles - the cute little yellow kind!
Colors
- Bright pink, tiffany blue, and bright yellow
Food
- still planning this part but I'm thinking BBQ with some other good southern comfort foods
Desserts
- sugar cookies and cupcakes...i think
Decorations
- I had some beautiful banners made by
Kelli
and am planning to use lots of balloons, lots of candy, and brightly colored tablecloths....and not to mention...lots of pictures of Addie's first year. I want it to be classy and simple and have seen a ton of inspiration via some of my favorite blogs and of course, pinterest.
Invitations
- I'm back and forth on this one as well - I'd love to do something with the theme for the invite but unfortunately everything I've seen with ducks didn't fit what I had in mind. I also love the invites that have between 4 and 6 pics from different points during the year so we'll see where I end up!
My hope is to put together a to-do list of everything I need to complete VERY soon - I feel like I have 8 million ideas floating around in my head and I really just need to pull it all together.