Crazy to admit that today marked Addie's first visit to the beach....considering we are only 15 minutes from said beach. We've found with Addie that the pool was more tempting because of the convenience but we decided to join our
favorite beach bums
this morning for some beach time. I snapped a few pics of Addie at the beach...I'm sure all the while looking like the overzealous momma...but I'm ok with that...10 years from now I'll be glad I have all of the pictures to remember these special days. Overall, Addie enjoyed the beach...she ate some sand, played with some of Trey's beach toys he was kind enough to share (I totally forgot the bucket of beach toys we have...yea, mom fail!), went down to the shoreline with dadda and dipped in the ocean. It's crazy hot here so we got there early and left as the temperature started rising. Here are some of my favorite shots of the morning:
Taking it all in....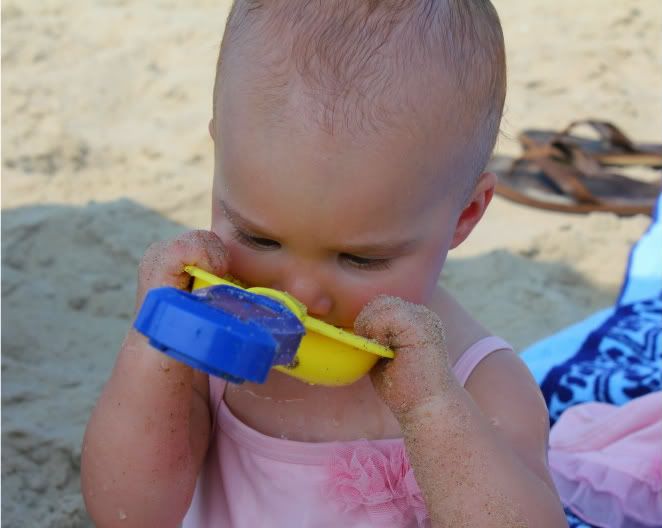 Enjoying the sand for a snack
Auntie Lis to the rescue to wipe the evidence away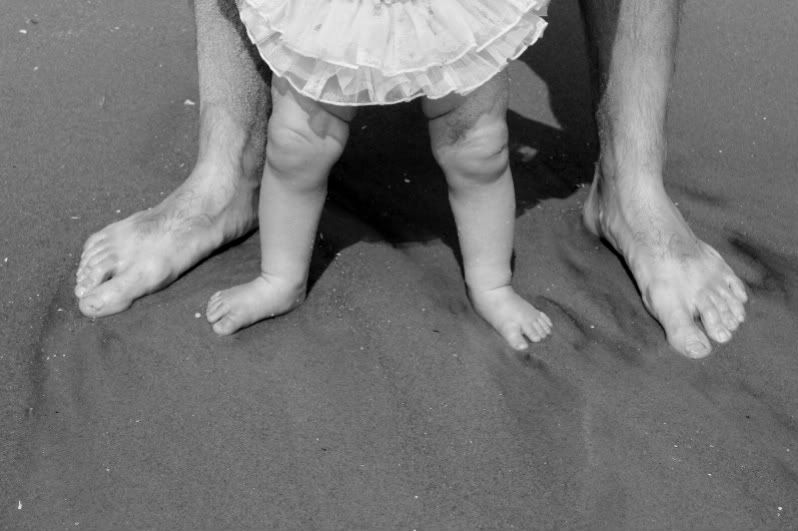 Do you think she's her father's child?? Look at the matching stance!