Easter Sunday was a beautiful day in so many ways - not just the weather. It was a very busy, yet very uneventful day (no major hiccups other than the bruised/sprained/possibly broken pinky toe I suffered at the mercy of our console table (that will teach me to stop rushing around - yeah, it really won't though)) We spent the day with close friends and family and I wanted to share the play by play with pictures:
We started the morning with a delicious Easter brunch over at the
besties
where Lis put together a wonderful spread complete with puff filled Easter eggs for the kids (Addie is liking these things a little more these days:)). Addie quickly decided all she wanted to do was eat the plastic eggs, she wasn't interested in playing with them like Trey was - oh, well - it made for cute pictures:)
The plastic eggs were a big hit!
We spent the afternoon with the hubs' fam catching up on everything thats been going on and enjoying some more delicious food (I promise you, I did nothing but graze all.day.long!)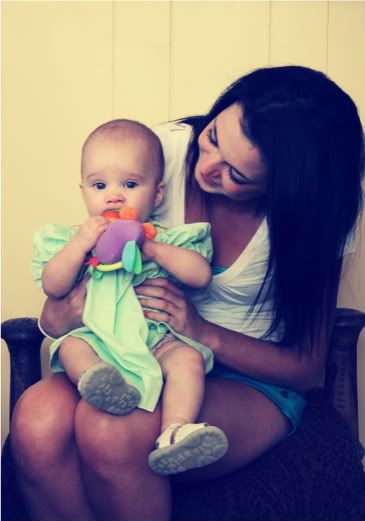 Addie with her Aunt S
Addie is simply adored by her great grandmother (a.k.a LaLa), whom she is named after (Addie's full name is Madeleine) and LaLa was our gracious host!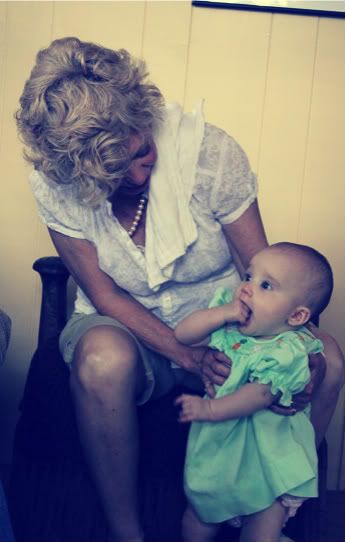 Addie with her LaLa
We finished the afternoon at my parent's house where they surprised us by hanging the outdoor swing Addie's Aunt Jackie had purchased for her and putting together a sand box for Addie to play in this summer. We gorged ourselves on yet another delicious meal and took more pictures.
PaPa putting Addie in her swing
hanging out with Aunt Jackie
Addie LOVING the swing
What a wonderful first Easter we were able to spend together as a family. Hope everyone else had a wonderful Easter too!!
our best Easter family pic - HA!