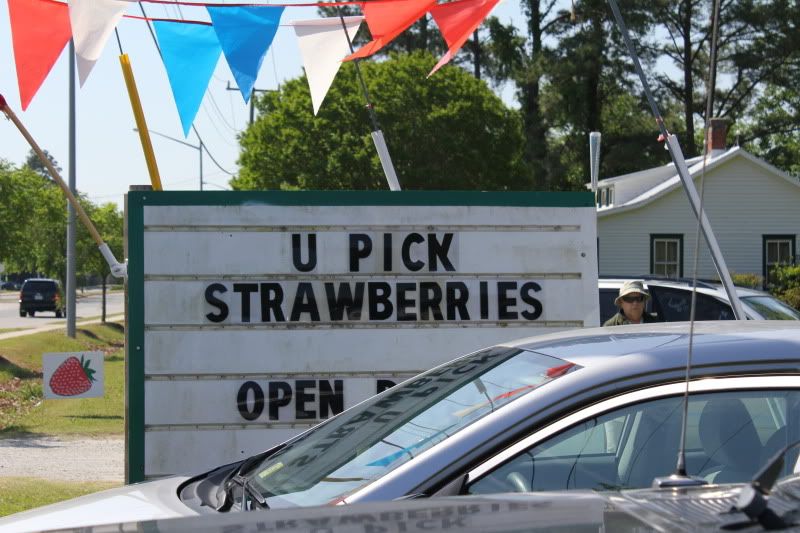 This morning started off a little rough - I
missed the alarm clock
for my BodyPUMP class :( so I'll be spending some time this afternoon walking the neighborhood to try and make up for my miss. The hubs and I decided to spend the time I would have been at the gym - at the strawberry fields
picking some DELICIOUS strawberries
. There is a little farm not more than 10 minutes from our house and so we picked up my mom, who also LOVES to strawberry pick, and headed for the fields. In
10 minutes we had both picked 6+ pounds of fresh strawberries
. It was such a beautiful morning with the sun shining and the weather in the 60s and we enjoyed our time, albeit pretty short, picking strawberries. Addie even seemed to appreciate the change in scenery. Now I have to figure out what to do with all of those berries - besides eat fresh and share with our neighbors. Last year I attempted to make some jam but it came out a little thin.
Anyone have any good strawberry recipes??
how crazy looking is this one?!
our family pic :)
We are also hoping to start some pretty major projects around the house here shortly so we'll be spending the rest of the day
perusing home improvement stores
and getting ready to take
Addie to her first baseball game tonight
with the fam (Go Tides:)). Hope everyone else is having a wonderful Saturday and in case I don't make it back here tomorrow - for all you mommas -
HAPPY MOTHER'S DAY!!!
I linked up this morning with Katie over at
Loves of Life
to share my Saturday Morning Scene. Head on over to see what everyone else is up to or share your morning.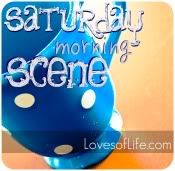 J