Ok - so here we go, month 2 of posting my goals...
1.
Re-organize Addie's room
- As Addie is growing up, I am quickly realizing that things that worked well before need to be re-organized because I either no longer need them or am using them in different places. I'd like to get her room re-orged to better fit our needs right now.
2.
Work-out 3 times a week
- I'm changing this up slightly because I'm finding that with Addie its sometimes much easier to get a work out in without going to the gym.
3.
Organize the paperwork in my home
- Holy paper - my house has WAY too much of it. I have about 10 gazillion credit card offers that need to be shred/burned and bill stubs and other personal info that needs to be filed away. Without my budget Excel spreadsheet, I'm pretty sure nothing would ever get paid on time. I really need to get better organized in this department.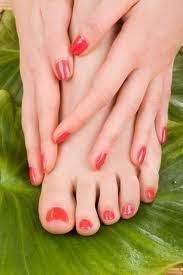 4.
Complete our pantry/mudroom/laundry room
- This may be a bit of a "stretch goal" because our home projects NEVER get completed as quickly as planned - usually due to our reliance on contractors. However, we are converting the extra space in our garage into a pantry/mudroom/laundry room and I REALLY would like to be able to get it all done this month. My fingers are crossed we have reliable contractors that can get the work done quickly and we don't run into any major obstacles.
5.
Treat myself to a manicure/pedicure
- This is my fun goal for the month - suffice it to say - its been WAY too long since I've been to get this done and my hands and feet show it. I need some help...seriously, its embarrassing.