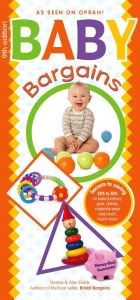 I've seen some
wonderful posts
lately from some great momma's packed with
all sorts of baby product love
so I thought I'd share some of the
faves in our household
as well. We have been very fortunate in that Addie really liked the first bottles we tried, first pacis we tried, etc...she's really
not a picky baby
so take this advice with that piece of info in the back of your mind:)
Baby Bargains Book
- For those of you that know me...you know I can be a bit of an impulse buyer so when we found out we were pregnant it took a tremendous amount of self discipline not to just purchase everything under the sun. I did a lot of research and talked to a lot of mommas...not to mention all of my blog lurking...to find what I hoped would be the best and most sensible for our darling daughter. I had heard horror stories of momma's being so overwhelmed and just losing it during the registering process because of the 8 gazillion baby products and choices out there. Which I fully get - I totally
walked out of Babies R Us my first time there
while shopping for a gift for a friend - I headed over to Target where their 5 aisles of baby stuff was much more manageable and far less overwhelming for me - true story. SO, I ordered the Baby Bargains book and poured over all of the
pros and cons of the basics
(car seats, strollers, high chairs, bottles...everything) This book is
very comprehensive
and has tons of good info on current baby products and is wonderful in pointing out
what you need and don't need
and what will give you the
best bang for your buck
. I used this book and all of the other info I had stored away in my pea brain and
made a list of exactly what brand/model I wanted
for all of the big stuff. This made the registering process much easier for me because upon arriving to the store I was only tasked with the fun part - picking out the colors and patterns!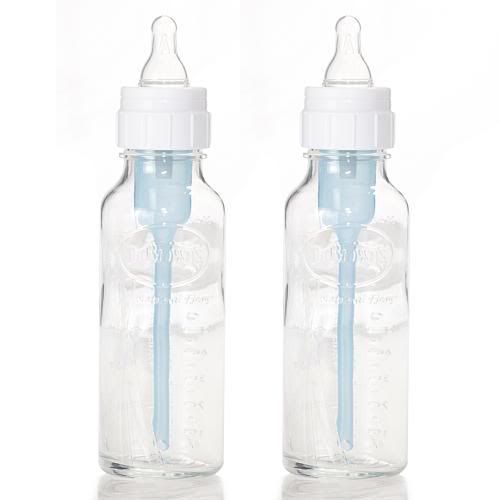 Dr. Browns Bottles
- We just
LOVED these
...Addie still has really
bad reflux
and these have helped tremendously. They were recommended to us by the hub's cousin who has twin girls and she swore by these after trying a ton of other types. We started with these and they work very well - initially we started with the glass but now that Addie is holding these herself we have switched to the plastic so that she can hold and if she drops we don't have a disaster.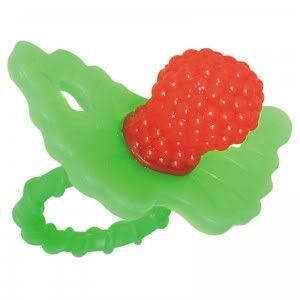 Razeberry Teethers
- In the past few weeks these have been a lifesaver. Addie is a
paci baby so the design of these works well
. She really does enjoy teething on these and they are super easy to clean and pack along in the baby bag. This have been by far the
best teething solution for us
(for some reason, Sophie never really caught on but I have heard wonderful things about her too)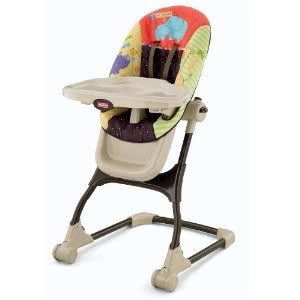 Fisher Price Luv U Zoo EZ Clean High Chair
- Fisher Price always seems to make
super cheesy baby stuff
- and this high chair is
NO exception
. But, they got
outstanding safety ratings
on their high chairs, are
reasonably priced
, and after comparing to the others they had in the store
seemed the most momma-friendly when it came to cleaning up
. So, we chose this high chair and its been the perfect solution for our needs. Its
adjustable
so depending on where we are feeding her we can adjust the height to be comfortable for us, the
tray is removable
(we can pull her up to the table) and you can stick it in the dishwasher, and the
seat reclines
so we can give her her bottle and recline her back a bit and she's good to go (she's actually fallen asleep in this thing). It also has straps that go around her waist and over her shoulders so I never doubt that she's going to fall out and the straps are actually a plastic/rubber type material so they wipe down very easily. The seat cover also comes off and washes well...and dries quickly.
Graco Sweet Peace Safari Swing
- Addie
LOVED
her swing and we loved that not only could she sleep in the swing but that we could
pop the swing out and actually snap in her Graco Snugride car seat
and it would swing as well. That feature was perfect when we got home from being out and didn't want to wake Addie. There were
six different speeds on the swinging motion
and you could actually
plug in your iPod or MP3 player directly
and play music through it - or any of the pre-set music options they had.
First Years Paci Wipes
- These were an e
ssential in our diaper bag
- Addie constantly throws her paci out on the floor and these are great little wipes to have on hand to quickly wipe those off and give back!! They are a little expensive but
one pack lasted us about 6 months
.
Please feel free to share any comments about products that have worked well in your house or your experiences (good or bad) with the products above!
Also, here are a few other baby product reviews I done on this little blog:
evenflo exersauser
,
wubba nub pacis
,
California Baby sunscreen
J