I'm joining the fabulous and oh-so-funny Becky, over at
From Mrs. to Mama
for her
Seriously?!
Thursday link-up.
Heres a list of some
totally unrelated and random
things that have got me saying "Seriously..." this week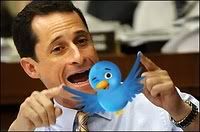 www.benningtonvalepress.com
Weiner, weiner...really??
Twitter...
no one would find you there
or see what you were up to..especially with your
incognito "RepWeiner" call sign
?
throw pillows
- Is a pile of fluff really that expensive??? Why are these things
SO overpriced
???
why does the cat post up on my side of the bed
- every night I wrestle our rather large kitty who
has claws and is willing to use them
to defend what he considers his side of the bed. I'm usually last to bed so its always dark and I'm trying to avoid the flying claws and sneak into bed - I'm sure its a sight. Apparently
he's paying the mortgage
and I just didn't know...
silly me
.
the man of the house
Fathers day is really this weekend
- yikes...I've got some card shopping to do. Luckily the hubs and I rarely surprise each other - we generally either purchase something we have been eyeing or go joint on something for the house. The
hubs decided he needed a new golf bag
...easy enough! My
dad shares the same golf obsession
love
as the hubs so he will be getting golf-related gifts as well!
Do you think i have enough social media in my life?
I just recently took the plunge and
j
oined
Twitter
and
Pinterest
- both of which I enjoy...especially Pinterest. I've found it extremely helpful for Addie's party planning...but my
computer time is increasing ten fold
- that's not so good.
Happy Thursday!