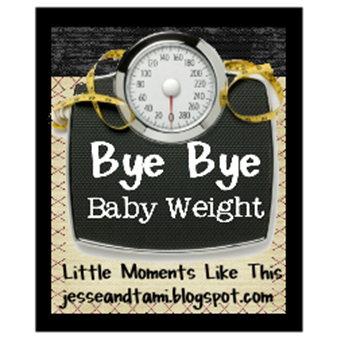 Two words to describe this journey:
ROLLER COASTER
...ha! The overall trend is that I am still losing but I wish I had consistent week-to-week weight loss instead of this up and down...you'd think my scale was tied to gas prices. Head over to visit the amazing
Tami
who is gracious enough to host this link-up and is only 3 pounds away from her pre-pregnancy weight...and sneak a peek of her precious little Emerson!!
This Week's Loss/Gain: +2.6
Total Weight Loss: 26.8
Weight to Go: 23.2
Food: I spent a good part of the week out of town for work and although I did my best to pick the healthiest choices I could find (not an easy feat when you are dining out for every meal) I slipped up a few times and all in all had a pretty bad week food wise.
Fitness: Not too stellar in this department either...being out of town, the smoke from the wildfires and then getting sick over the weekend = failure on my fitness goals and:( The two workouts I did manage to get in felt awesome and I know I'm in MUCH better shape than I was 7 weeks ago!
Week 7:
Monday - nothing
Tuesday - Day 1 of Week 5 of Couch to 5k + 35 sit-ups
Wednesday - Day 2 of Week 5 of Couch to 5k
Thursday - nothing
Friday - nothing
Saturday - nothing
Sunday - nothing
- Work out 3 times this week
- Complete 25 sit-ups three days this week
- Eat breakfast every morning
- Only have dessert once this week
- Drink more water and no soda
This Week's Goals:
- Work out 3 times this week
- Complete 35 sit-ups three days this week
- Eat breakfast every morning
- Only have dessert once this week
- Drink more water and no soda


Thanks SO much to everyone for all of the wonderful and encouraging comments from everyone throughout this journey...it means so much to have people cheering me on:)