I have to admit....I knew nothing about this bowl until Addie received it as a gift but I'm totally sold on this thing...especially because
Addie's love of cheerios runs deep
...and my love of cheerios all over my floor...all.the.time - not so much.
So...here are my thoughts a few months in -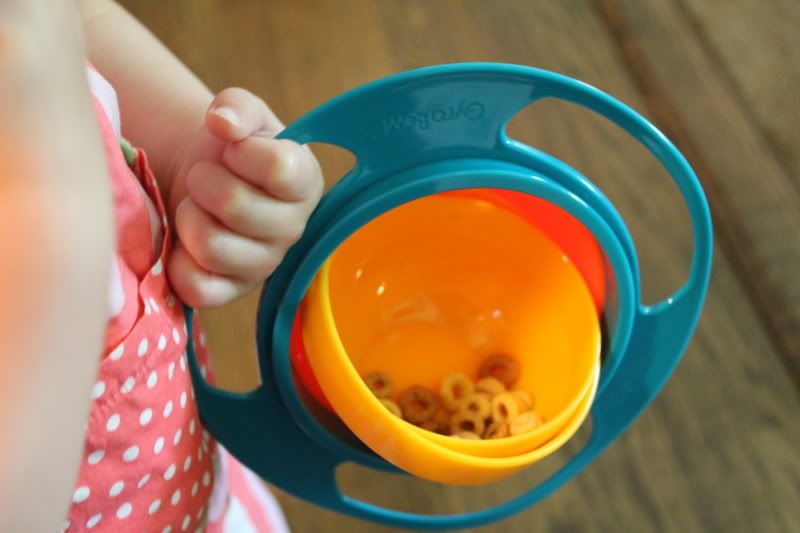 Product name:
Gryo Bowl
Price:
$8.99 on Amazon
Product Description:
A bowl designed for those spill-prone tots that insist on carrying their own snacks around. The bowl when used correctly and held by the rim, spins as the toddler moves to prevent those treats from spilling out of the center bowl.
Pros:
This is definitely better than your common snack container at keeping snacks in when open. Addie thinks its fun to hold and I love the idea that keeps those unintentional snack spills off the floor.
Cons:
If you have a kid thats determined to make a mess...they can figure out how to hold the inner bowl in place and still spill everything on the floor....no worries - I'm sure it will still be followed by that ever-innocent "ooppsss"...intentional spills always are in my house:)
Would I buy again or give to a friend?:
Yes, its a fun and novel gift that does save your floor a bit...but its not fool proof!
**I have not been paid or in any way incentivized for this review - these opinions are my own**