If I haven't told you lately, I should have. I've been hooked on
Tiny Prints
since the day I received my "Save the Date" cards in the mail for my wedding. I used Tiny Prints' wedding invitation company,
Wedding Paper Divas
and was awed and impressed with their selection, ease of ordering, and most importantly quality. So, using them for all of the other important moments in our life was a no-brainer.
Which brings me to the subject of Christmas cards...and y'all it's November, which means Christmas is less than 2 months away and its time to get working on Christmas cards. I've entrusted Tiny Prints with our Christmas cards for the past 2 years and have been 100% satisfied. So, onto my fun finds for the current year...we are still working on getting "the family pic," which will likely lead to my choice.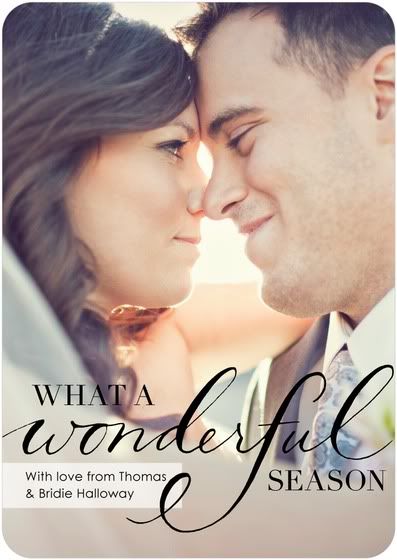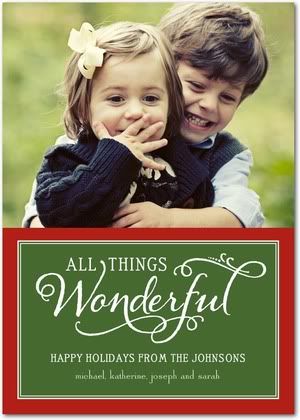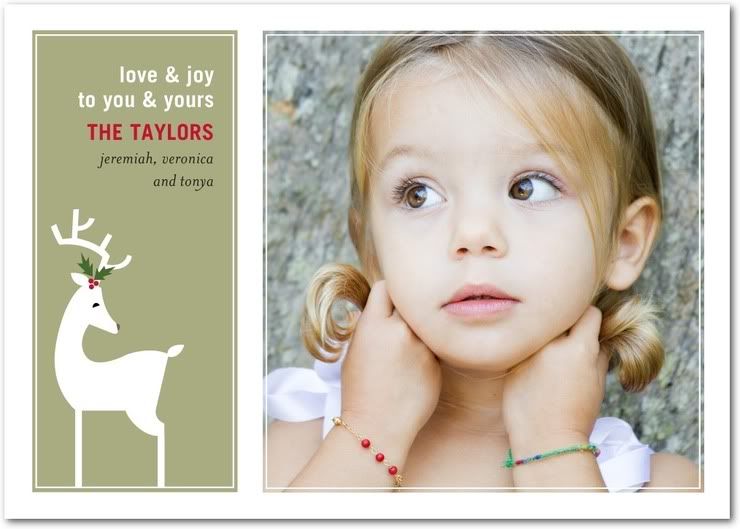 I also highly recommend their matching labels to add another special touch to your coveted holiday greetings. Last year I ordered labels that actually had a picture in the ornament and was uber impressed with how clearly it came out...despite being small. I too figured it was a MUCH cheaper route than the customized picture postage stamps.
We also started a new tradition last year of ordering from Tiny Prints a glossy easel of each years' Christmas Card. My plan is to display these around the house as a fun memento of Christmas' past. And with that said..I suppose I should share what our Christmas cards have looked like the past two years...
2009 card and an example of the easel
2010 card
Happy Christmas card shopping!!
**In the interest of full disclosure - In exchange for this post, Tiny Prints has offered me up some free Christmas cards but that has in NO way influenced my thoughts and opinions expressed above. I have always been 100% satisfied with the quality of their products!**