Last week was a special one...I turned the big 3-0 and we spent the week in the Outer Banks with my family doing a whole lot of eating and relaxing...oh, and I spent alot of time watching for wild horses. As a child, we didn't get the chance as a family to get away very often but I clearly remember spending Thanksgiving in the Outer Banks one year with my family and some close family friends. To say I've never forgotten it or that it was special would be an understatement. My love for the Outer Banks runs deep but with SO much development in the last 10 years that place is starting to look a little foreign and over-grown to me. So, we mixed things up and decided to stay in the 4x4 only area - meaning simply, there are no roads - just beach and houses dotted along the way. Peace and queit are a plenty and this just so happens to be a part of the Outer Banks where the
wild horses
, known as "Bankers" (or "dog dog dog" as Addie liked to call them - I have to wonder if she marveled at how much bigger these dogs were then hers at home) also like to freely roam. Seeing one was important to me...something about their beauty and freedom strikes a cord in my heart. As luck would have it...I saw plenty and on a daily basis nonetheless. While visiting down there I spent some time reading about these horses and their history - I found it insanely interesting that these horses are actually considered "feral horses" by the US Wildlife and Fisheries Department as they are believed to be descendants of domesticated Spanish horses that were either unloaded to lighten ships as they passed by the very dangerous North Carolina coastline (home to many many shipwrecks over our history) or swam to shore after a ship had wrecked and learned to live on the land. As they are not native to the Outer Banks, they are considered to be a nusiance because they are not a part of the established ecosystem. While there are laws in place and not-for-profit groups that exist solely to protect these beautiful animals, they do control their population numbers by birth control and various adoption progams. I know I'm a geek but I couldn't help but do a little research to learn their history and how they survive. If you're ever in the Outer Banks, I highly recommend taking a tour or a drive up to "where the road ends" in Corolla to see these amazing animals.
I know Thanksgiving has come and gone but this trip just reminded me how much I really have to be thankful for in so many different ways...and...to only be 2 hours away from paradise might just be utopia. Here's the play-by-play of our trip:
Good morning sunshine - our first sunrise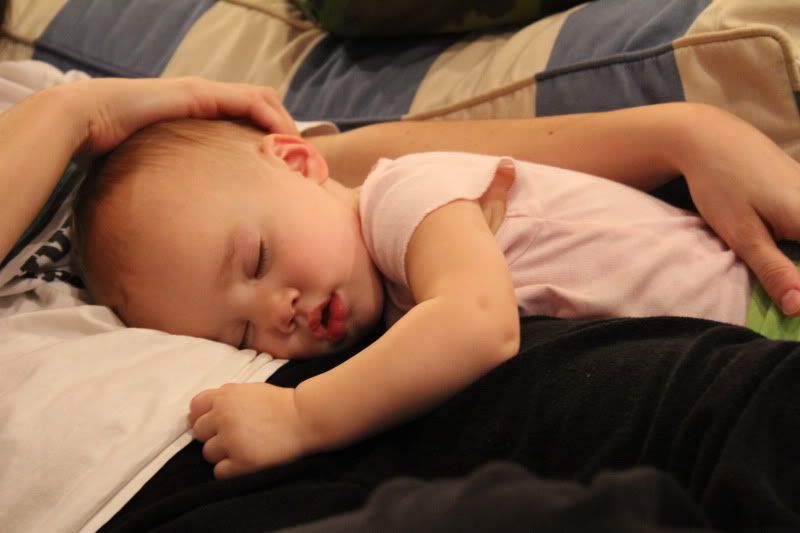 Waiting for DaDa to arrive Monday night - beach driving in the dark = sketch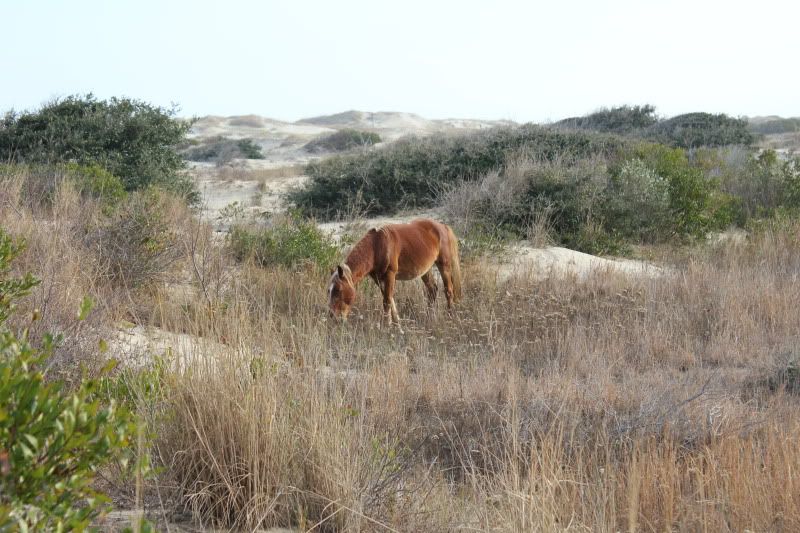 horse sighting about 300 feet from our rental house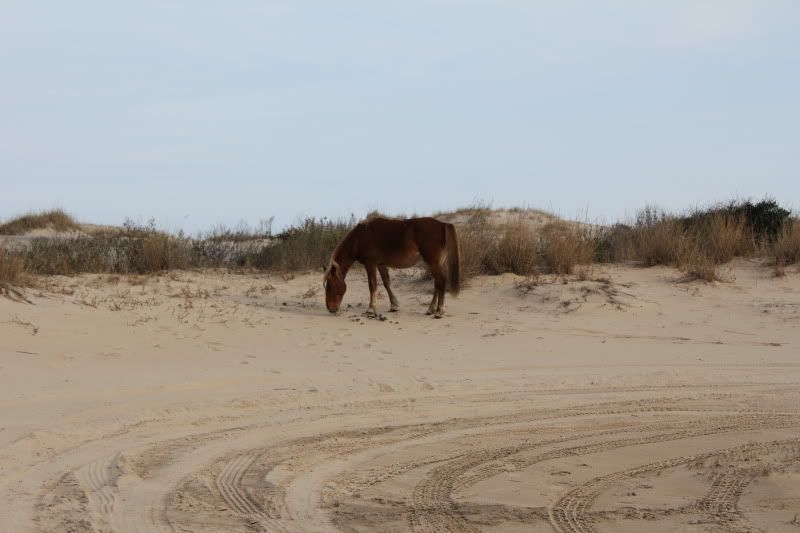 crossing the road - the grass is always greener on the other side
"up close and personal" - horses along our fence line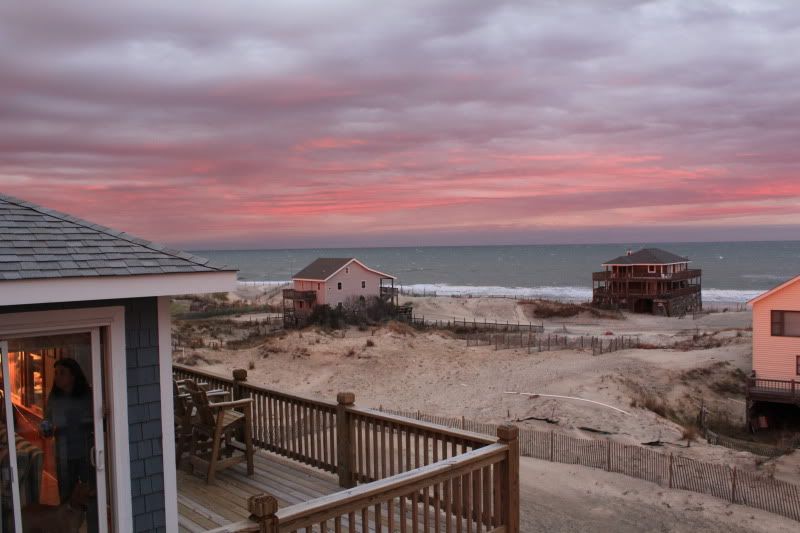 "red sky at night - sailor's delight"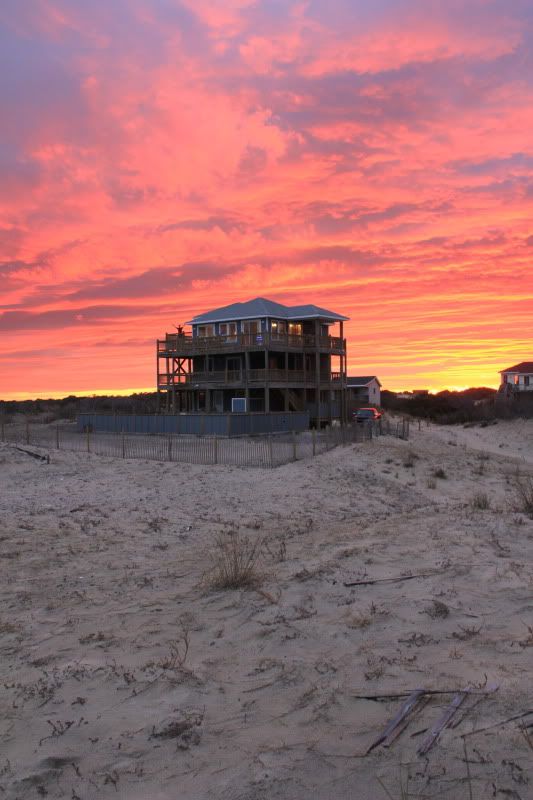 our house for the week at sunset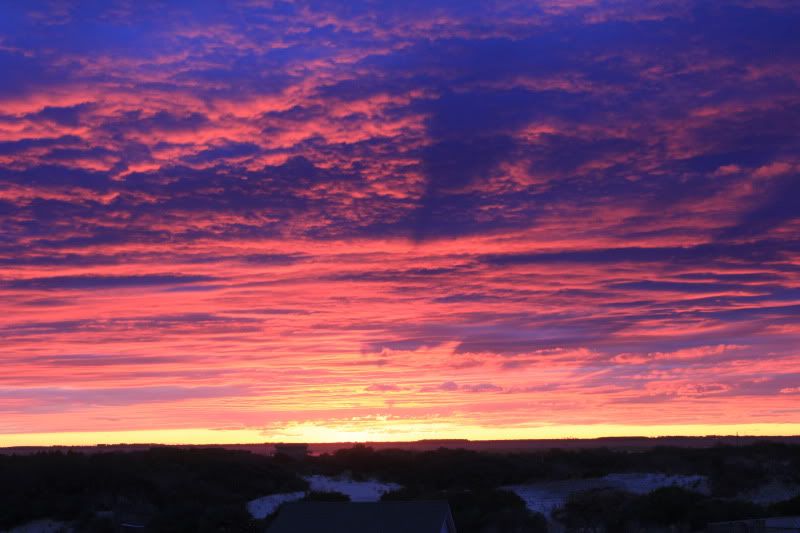 the most amazing sunset I've ever seen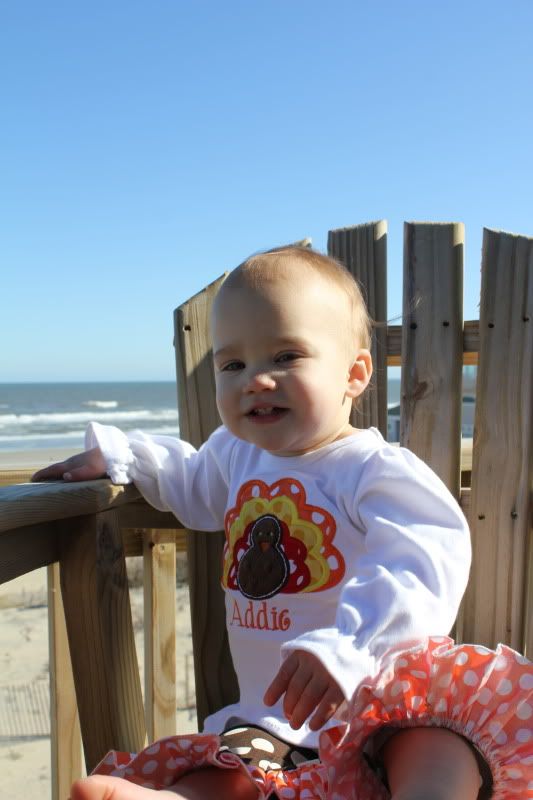 Happy Turkey Day
breathing in the salty air
huh?!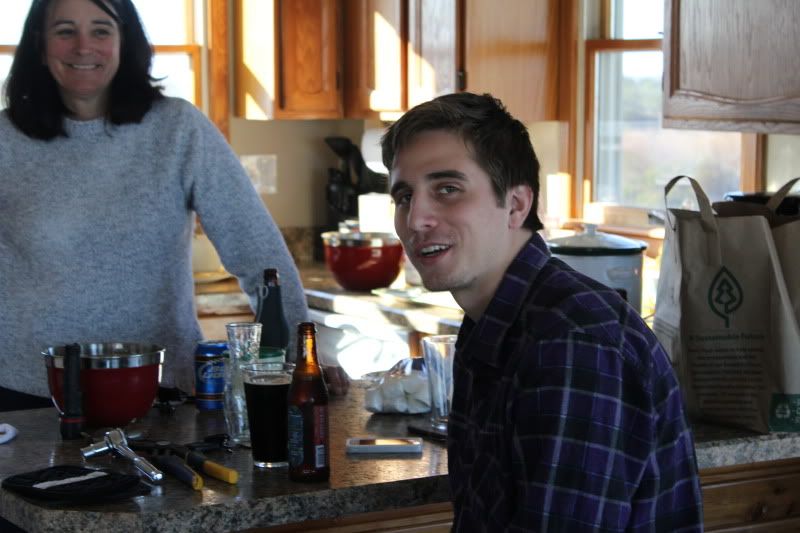 right after my bro told me he didn't want his picture taken and my momma
Addie and the boys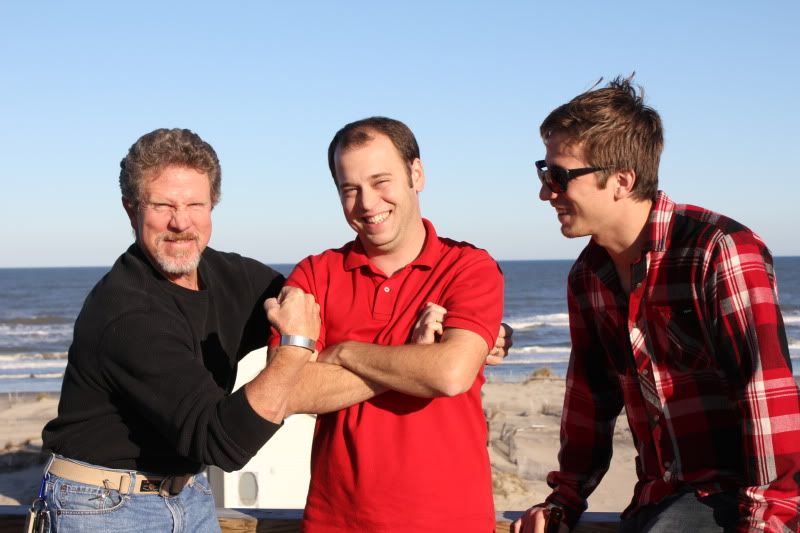 My dad's best pose - and my super embarrassed brother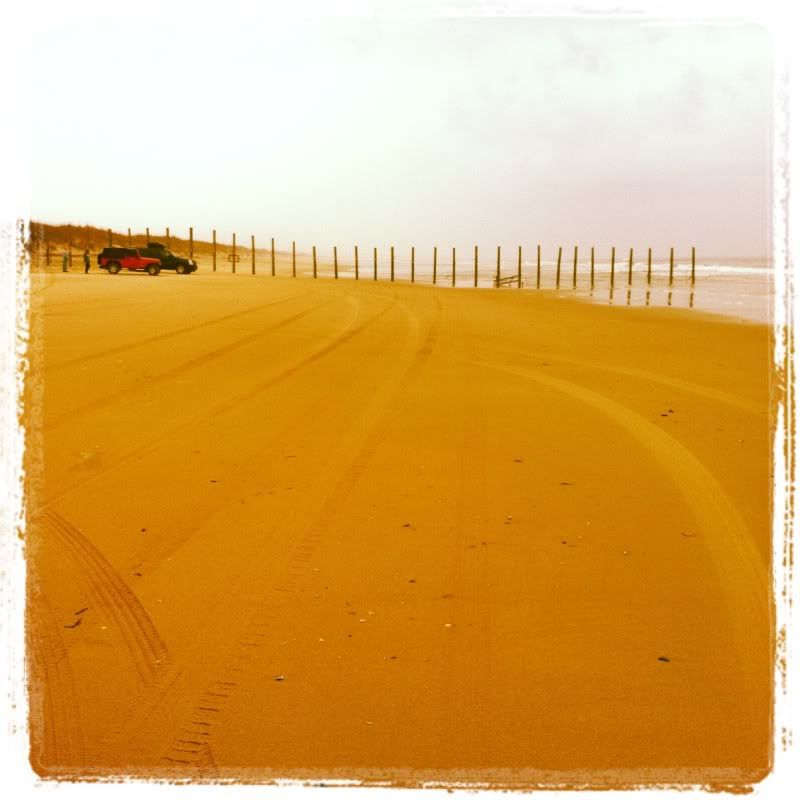 our short trip up the beach to the NC/VA state line
kickin' it in the high chair - because its vacation and that's what we do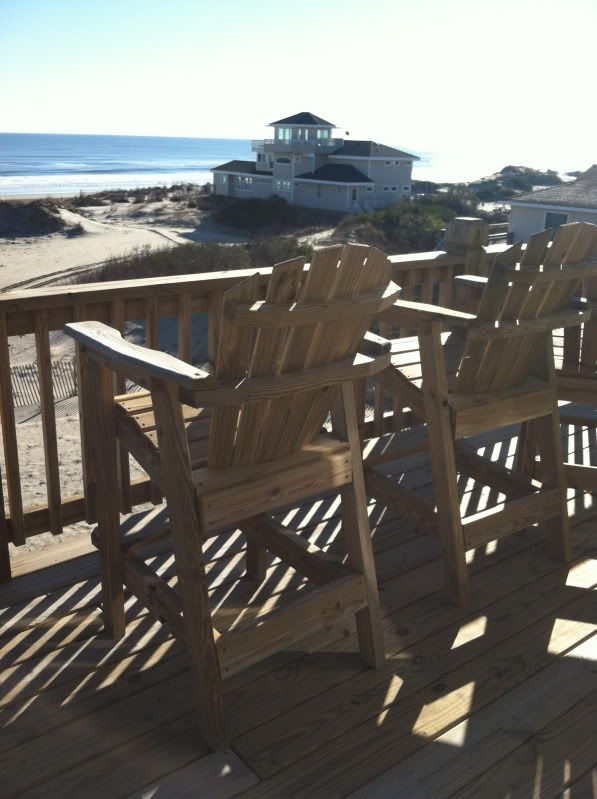 where I enjoyed my morning coffee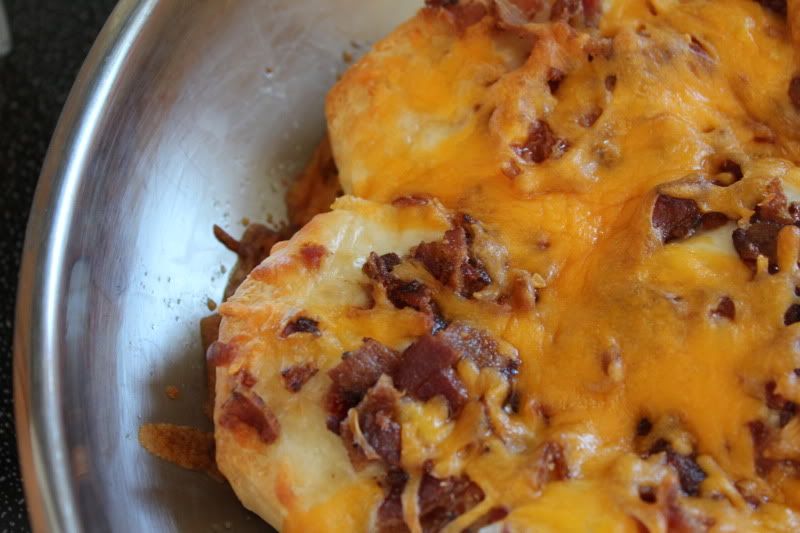 oohhh the food...i must have gained 10 pounds but it tasted SO good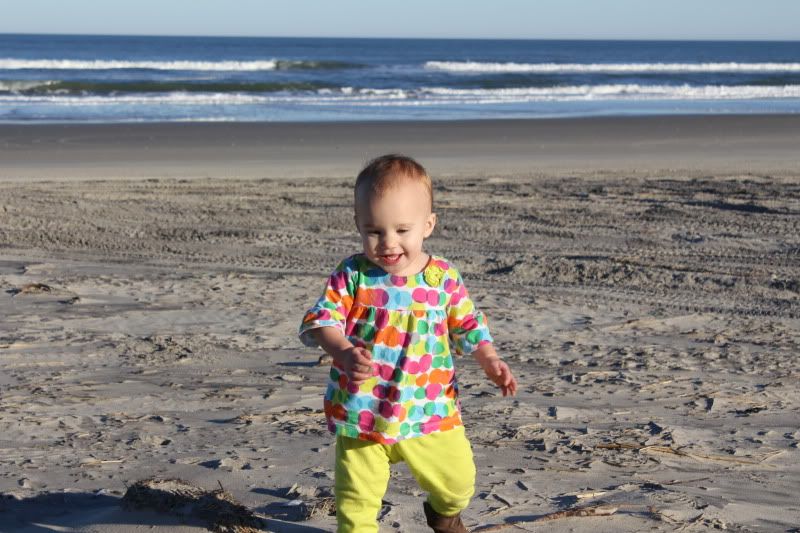 running on the beach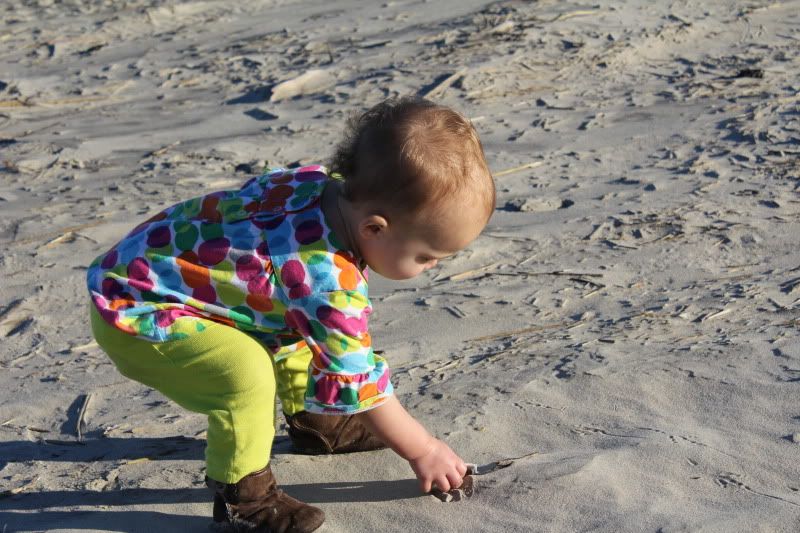 looking for shells
and success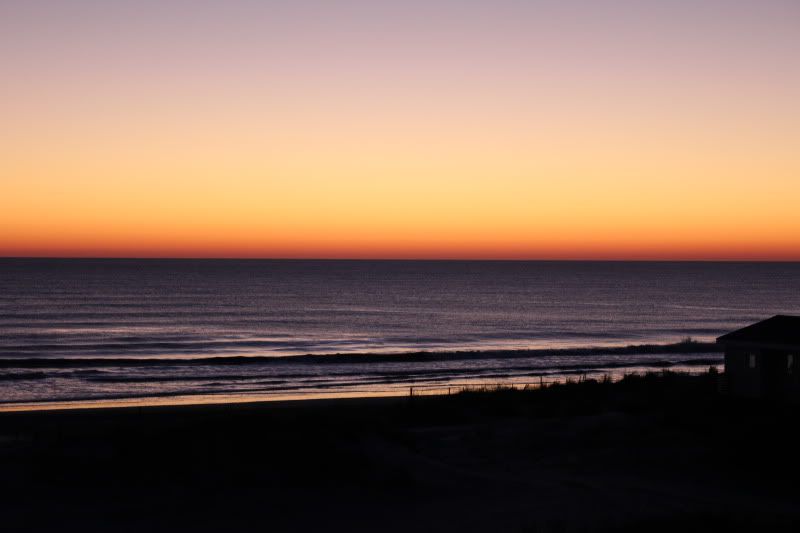 our last sunset...until next time