Hi friends....it feels so nice to be actually sitting down to post something on my little piece of the internet - I can honestly say that I've really missed reading everyone's blogs (although I've been trying to catch up little by little the last two weeks or so) and writing about everything going on in my little life too. I thought it might be weird if I just started back with a random post about gardening or toddler tidbits so I figured I'd just give a brief overview of everything else I've been doing over the last few months (minus the blur of January and the first half of February). It's probably easiest if I just break it down to a few general topics so here goes it....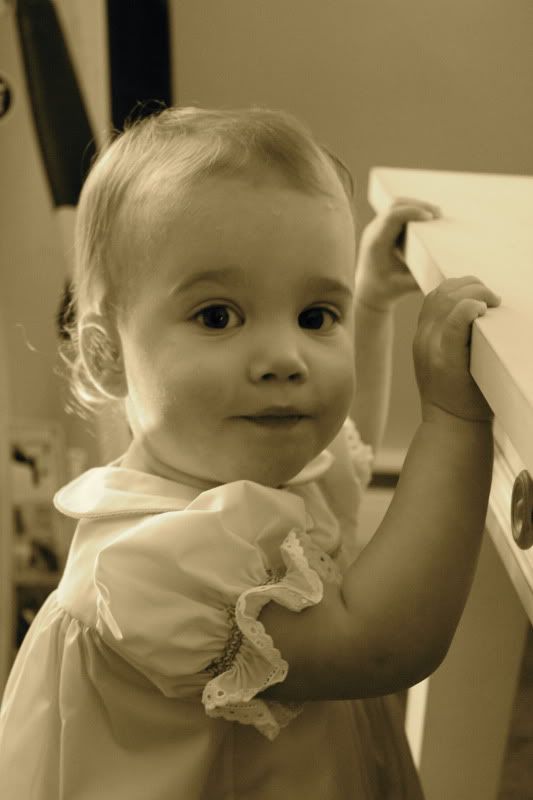 My favorite topic - my girl. I truly feel like Addie has really come into her own over the last few months...she's gone from my "baby girl" to my "big girl." She's definitely her own person these days...I'm catching glimpses of the terrible twos and her attempts to repeat almost everything we say has me in tears some days. Her favorite word and place is "ott-side"....which is perfect because outside season is upon us. She also really likes to tell me "no" and she is constantly testing her boundaries. She knows to get her own diaper when I ask her and when its bedtime she grabs her "be-bes"...says "nah-night" and scampers happily down the hall (its those moments that have me wondering what happened to my baby). We've also entered a phase of what I really think might be night terrors and bad dreams - 2-3 times a week Addie will wake us in the middle of the night with piercing screams that go on for a bit. It's just crazy to me how much she's changed just over the last few months...she's also been going full time to pre-school/day care and she just loves it. She has a BFF...a boy she kisses (sshhhh...don't tell Daddy) and she just adores her teachers. I've been soooo lacking on the pictures lately but here is one I managed to snap before leaving the house on Easter....
My distraction - our home. We're basically a few weeks away from completing a whole home renovation. We bought our home 5 years ago and have picked away at projects like renovating both bathrooms, reinventing our backyard, adding a deck....but this winter we basically gutted and re-did everything else. We removed walls, moved plumbing and electrical to completely change the kitchen, had our floors re-finished and new carpet installed, added a pantry, converted to natural gas, and the list goes on.... It's been long overdue and one thing just pretty much led to the next. It was much easier to just do it all at once so after 5 years of saving and dreaming our house has really become our home. I have so many pictures and updates that I can't wait to share but we still have some ends that need to be tied up!!
Me - I'm loving everything spring/summer these days and am so excited for all of the dust to settle around here (literally). We've been taking more family walks in the evenings and just enjoying our time together...it's been so nice to just be our little family of 3 without the distractions of the rest of the world. Like I said before, I've totally missed blogging and and I'm anxious to get back into the swing of things...the new blogger was almost enough to scare me off;)