Week 2 of "Weekend Rewind" with one of my fave bloggers, Tami over at "
Little Moments Like This
"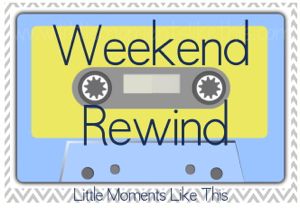 Every weekend is too short...and this one was no exception. We started off our weekend with my hubs having his wisdom teeth taken out on Friday...which went fine...just some soreness and he was a little out of it for most of the day.
Saturday was spent doing a bunch of tidying and cleaning....the hubs outside....me and the girl inside (with dance breaks and story reading mixed in).
Onto the highlight of the weekend...Mother's Day!!!! I hope all of the mommas out there had a wonderful day!! My baby girl made me the sweetest gift I could have ever asked for...here she is hard at work on it....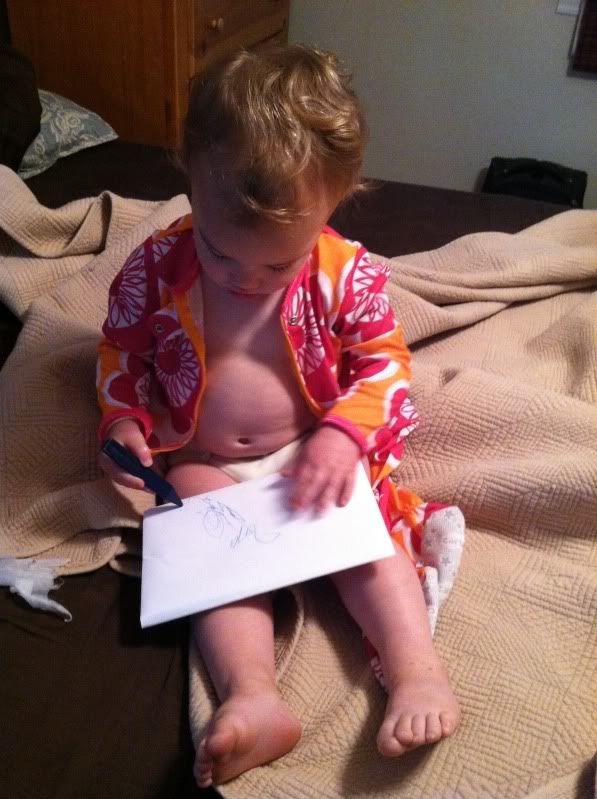 My parents joined us for breakfast in the morning and it was glorious...french toast casserole...sausage cheese squares...fresh fruit...and scrambled eggs.
I'm am SO very lucky to have such a wonderful woman to call mom. I simply don't know what I'd do without her!!!
The rest of the day was spent working on our green thumbs and harvesting some of the fruits of our labor....
Above is our romaine lettuce that has done totally awesome this year....
And our tomato plants we successfully got in the ground yesterday afternoon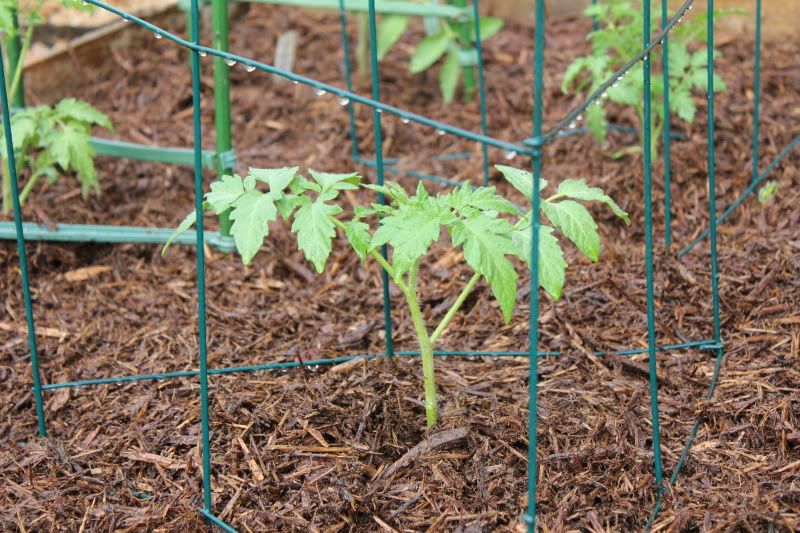 And....my pots I finally got the plants in to pretty up the deck...
And...I should also mention that the hubs and I made a pact this weekend...to start the dreaded "d" word....DIET. Ick....I hate that word but we are both in desperate need....I couldn't even bear to post the pictures of my lil bro and I on his graduation day because my appearance is totally lacking. It's not healthy...my back hurts because of it....and I'm totally miserable. And...I'm not really a fad dieter because I know they are often not sustainable but I think the "17 Day Diet" shows some promise so we are going to give it a go. In combo with Jillian Michaels "30 Day Shred." It also doesn't help that June 9th we have a black tie event to attend...so we have no time to waste. I know the key to these diets is meal planning....so here's ours for the week...
Wish us luck...and please if anyone has any experience with this or any helpful tips...do share!!! I'll keep y'all posted on our progress!
J