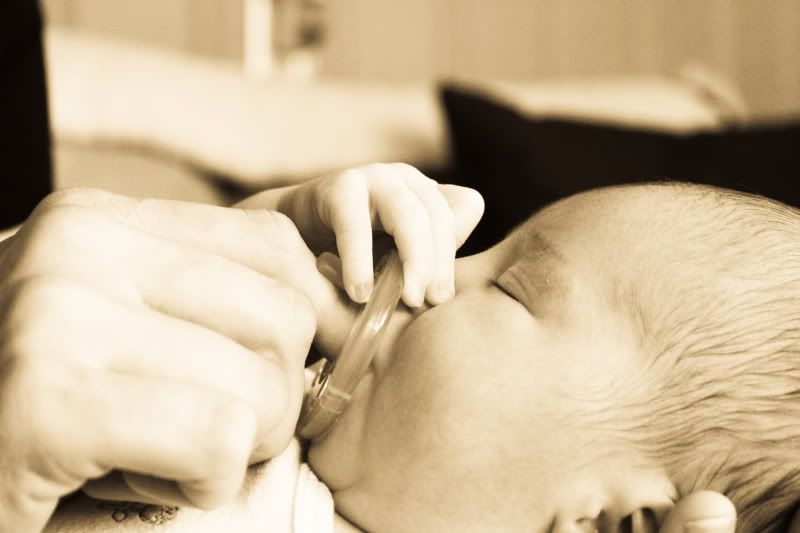 We're not....but same days I think we could be. I struggle with this concept on an almost daily basis....I feel like things are perfect right now...Addie is happy and healthy....the budget is balanced...our house is the perfect size...we have our schedules down....life is good. I know having all of those things make us incredibly lucky...my pregnancy with Addie was perfect other than some annoying spotting that went on during my entire pregnancy....are we tempting fate with baby #2...upsetting the apple cart?!
Who knows...right?! God has a plan for all of us and I certainly can't say as I sit here today what mine is but there is one thing that constantly nags at me....Addie needs a sibling (at least one - not knocking only children here either)....I have a brother and I'm so thankful for that. Someone to confide in...laugh with...cry with...share holidays with...make fun of your parents with. And...I want her to be close in age to her sibling...I always wish I was closer in age to my brother...I also wish I had another sibling (not a knock to my parents either)....so is my desire to have 3 children just a reflection of what I wanted as a child....confused at my train of thought yet, i am?!
I also worry...alot....worry about my ability to care for another child and still give Addie everything I have...worry about surviving those first 6 weeks...or really 6 months....worry about Addie not understanding that she's not the only one in the house...worry about our house being too small and needing to upsize (moving is not my thing)....worry about everything and nothing.
As you can imagine this subject comes up alot in my house....and I know me...the worrying...the going back and forth between whether or not to take that leap of faith...I was the SAME way before I got pregnant with Addie...I didn't know if it was the right time. Even after getting the positive result on the pee stick...I felt an overwhelming sense of..."are you really ready?" And I was...and about 4 months into my pregnancy I was wishing we already had a baby. So I know...this is me....my way of not rushing into what one should consider "one of the biggest decisions of their life"...because I'm spontaneous and impulsive...and I want 3 kids...maybe.