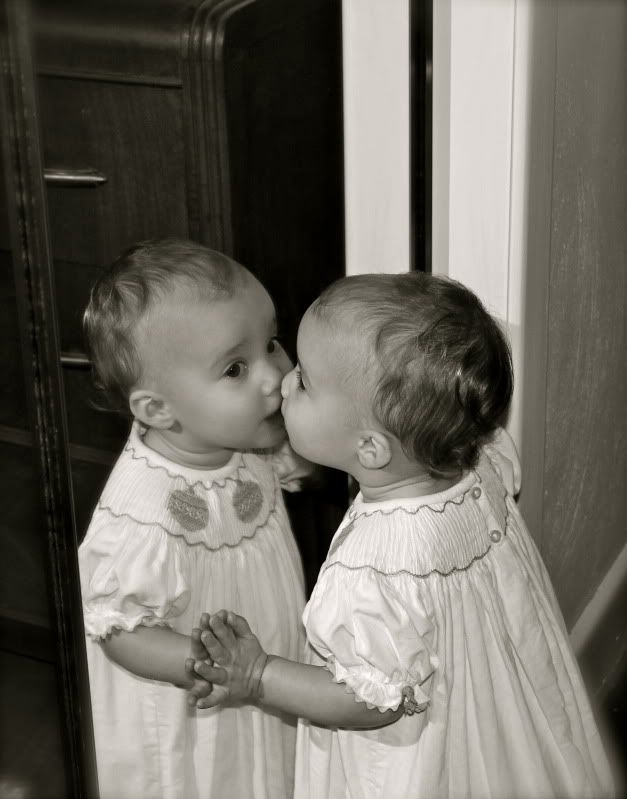 wow...so totally un-planned but it's been a really long time since i've even logged into my blogger account, read my gmail, or looked at my twitter feed. I checked in a few nights ago for the first time and quickly realized that it seems like alot of my bloggy friends took the holidays off too...i hope my absence didn't come off as neglect because it surely wasn't that...i just needed some time to soak it all in. Christmas is by far my favorite holiday and spending it with my family...completely uninterrupted by the world around us is a priority for me. With that being said, we had a wonderful christmas...spent some quality time together as a family, watched addie enjoy christmas a little more this year, reflected on the wonderful year 2011 was, and got knee-deep in on kitchen remodel planning (more on that later). That being said...I wanted to share some of the highlights of the year...
1. Addie's first full year - I can't even begin to describe how much she's changed this year...she's grown by leaps and bounds, made new friends, started MDO and Little Gym, started to grow a little hair, talks to the dogs, enjoys books, loves bath time, developed quite the little personality and can be quite fiesty at times (wonder where she gets that from...ahem). We've been so lucky to share this year with her...there are moments when I can't help but stare at her and thank god for being so lucky to be her momma.
2. My soul sister welcomed a baby boy into the world on none other than my birthday. I can't wait to snuggle him up and only wish they lived closer!!!
3. Our trips to South Carolina and the Outer Banks - We've never been big travelers as a family so taking 2 trips in one year as a family is kind of a big deal around here. And I'm so glad we did....I soaked in every minute of each trip...there is nothing like time away for a fresh perspective and a renewed spirit.
4. I joined the blogging world - Always said I never would but now I can't imagine not doing it. The people I've met (well you know, virtually) and the support that everyone has offered me has been nothing short of amazing. I love reading about what everyone else has going on and sharing in their special moments of joy and happiness. I've learned SO much and can't wait to share another year of my life with you guys as you share yours. And I promise...to those that did blog over the holidays, I'm going to catch up...it just might take me awhile...my work schedule is about to get SUPER crazy for a couple months.
As I head into 2012...I have no idea what this year has in store for me and my family. I have hopes and dreams...some too personal to share but here are a few:
* Another wonderful year as a family of three...may we all stay healthy and continue to grow and love each other more and more every day.
* The completion of some very exciting and long overdue projects around our home. I'll share the details later but to say I'm excited would be a drastic understatement.
* Sticking to our budget and financial plan.
* More time with family and balancing my life with work. I did a much better job with this in 2011 and really hope to continue to improve upon this in 2012...I need to remember to leave work at the office and cherish each and every minute spent with my family.
I hope you and yours enjoyed the holiday season and spent it with those that matter most...
J