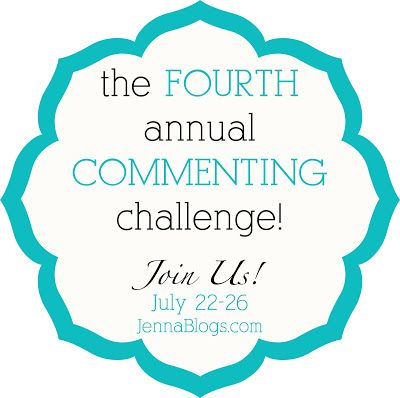 Good Monday morning (is that even possible?!)....I'm so excited that
Jenna's
4th annual comment challenge starts this week!!! I joined in two years ago and found some wonderful new blogs to read along with and I'm really looking forward to doing that again this year. It's really easy...link up and try to comment on 10 new blogs a day...but no worries if you can't do 10...no one will throw you off the island! Jenna will also post topics for each day that you can use to get started or blog about whatever...just remember to try and reach out to some fellow bloggers!!!
Today's suggested topic is an "About Me" post or if you already have a page on your blog about that, than link there. I've actually just updated mine...so if you are stopping by from the comment challenge you can click that "
About Me
" title up above. Thanks for stopping by!!!